Is Xiaomi POCO F1 still Worth buying?
Smartphone users are increasing at a lightning speed and why should we not buy as most of our work gets done through mobile applications only be it banking or ticketing?
Its use is minimizing human effort and increasing efficiency. If you are planning to buy a new smartphone and you think of Xiaomi POCO F1 smartphone then you must read this post.
In this post, you will learn Is POCO F1 really worth buying in 2023? or not? I have personally used it and will share my own experience so lets get started now.
In recent years, Chinese phone manufacturers have been producing more and more amazing smartphones. The one that has caught the eye of many people is Xiaomi's POCO F1.
Although it's one the best phones we have in our Indian market. its specifications are second-to-none. Let's take a closer look at this phone and find out if it's worth buying.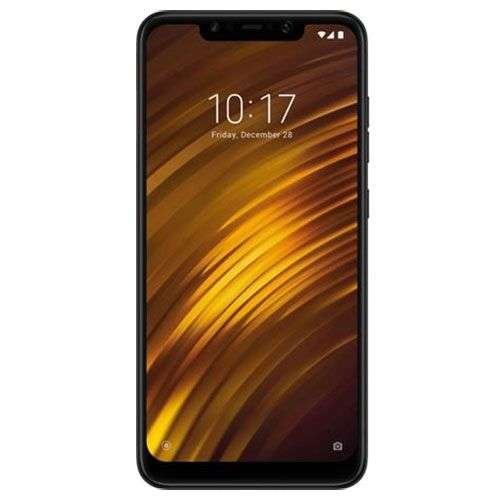 1. What are the specs of the Xiaomi POCO F1?
Xiaomi has released a new phone called the POCO F1 which was launched in August 2018. POCO F1 is a touchscreen phone with a hybrid slot and an 18.7:9 Notch Display
It is a powerful phone that comes with a Snapdragon 845 processor, 6GB/8GB of RAM, with a massive 4000mAh battery that can last up to 2 days.
It also has a 6.18-inch display, a 20-megapixel camera front camera, and a 12 MP & 5 MP primary camera. It has an Octa-core processor and Android Oreo 8.1 OS.
It also has a software-based under-screen fingerprint scanner with Dual Sim and Volte feature.
POCO F1 by Xiaomi is one of the powerful phones that come with a lot of features.
This phone comes with a decent storage capacity with a maximum clock speed of 2.8 GHz which is also supported by 6 GB of LPDDR4X RAM.
2. Xiaomi POCO F1 Price
The POCO F1 is Xiaomi's first smartphone in the Pocophone series.
It became a sensation ever since it was launched but now, you can avail of this amazing and magnificent Xiaomi POCO F1 handset for approximately 22,000 Rupees in India on various marketplaces such as Flipkart, Amazon, etc.
Yes, you heard it right, the price is dropped ever since POCO F3 is launched.
After using it personally, I realized that this phone is worth giving a shot if you have a limited budget but you will get a lot of features with the pride of being an owner of the best smartphone.
This new phone does a great performance as it has an amazing processor with low power consumption, unlike other brands where you have to compromise on the battery.
Here,  what makes it stand out is its battery life, which is one of the best in the industry.
3. The camera and POCO F1 screen
It is a budget-friendly device that is perfect for those who want a phone with a great camera and a lot of power, but doesn't want to spend a lot of money.
The POCO F1's camera has been put through rigorous testing and has shown good performance. The device also has a twin-lens camera with a 12-megapixel primary lens and a 20-megapixel secondary lens.
The image quality is excellent and it has a wide aperture, which allows more light to enter the lens, which helps to take better photos.
The POCO F1 also has a wide range of different camera options, which allows you to take really creative shots.
The POCO F1 is a great phone, but it does have some cons. For example, the POCO F1 does not have a full screen, which may be a turn-off for some.
4. Xiaomi POCO F1 Battery life
The POCO F1 is powered by a Snapdragon 845 processor, which is a powerful chip and this is what makes it fast performing device in such a price range.
The POCO F1 has a 4000mAh battery that is quite large for a phone. This is a battery that can last a full day or two on a single charge (Depending upon the use).
Final Verdict – Xiaomi POCO F1 user review
The POCO F1 has been a popular device in the market for a few months now. It's also a phone that is affordable and comes in blue, Graphite black, and Russo Red colors.
It has a great design and is available on various marketplaces. It's important to remember that this device is not the best phone out there, but it has a lot to offer.
The POCO F1 is the best budget-friendly phone with a lot of features. There are a lot of people who have been impressed with the POCO F1 and are looking forward to future releases.
For more informational posts, please do like and comment on this post and also subscribe to my youtube channel @tecknospace333